5 Reasons Why Shelton Brothers Festival Will Be The Best Beer Fest of 2015
Published September 16th, 2015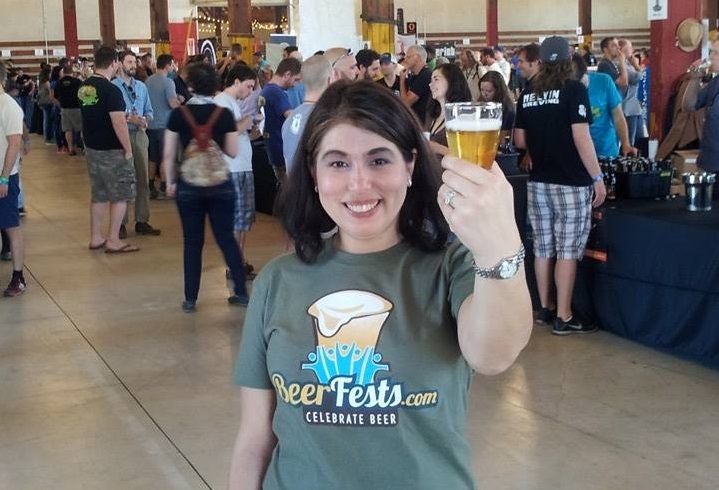 Rock 'n' Roll has the Rolling Stones. Movies have Tom Cruise. And the craft beer community, well, they have folks like Cory King of Side Project and Shaun Hill of Hill Farmstead.
People across the country show up in droves, with lines wrapped around city blocks, to get a chance to meet Mick Jagger, Taylor Swift, and Jennifer Lawrence. And that's exactly what happens when the who's who of craft brewers all congregate in one setting, for one amazing festival.
That, my friends, is the power and wonder of the Shelton Brothers Festival. If you have any interest or passion in craft beer (and you must, since you are reading this!), you'd be wise to book your ticket and get ready to wait with the masses at your opportunity to hang with the stars of the brewing industry.
Still not convinced? Here are five reasons why it's time to head to Florida in the fall:
1. Because it's the Shelton Brothers!
The Shelton Brothers passion for craft beer led to their careers as beer importers. But they're not just any old beer importers. Having never abandoned their demand for the best in a beer glass, the Shelton Brothers import beer from brewers with an appreciation for tradition, value, and the natural art of beer making. Many of the brewers they import produce less than 1,000hl a year.
We specifically seek out non-manipulated beer, generally looking to small breweries with craftsmen taking seriously their passion for a natural, traditionally-made product," the Shelton Brothers have said.
There is no other beer importer in the world with such specific demands and high standards. But that's what makes the Shelton's yearly festival worth every single moment.
2. Because the Breweries You'll See Are Worth Every Penny
Whenever the Shelton Brothers are involved, you know you're about to be graced by the presence of some of the biggest influencers and rising stars of the craft beer community. As far as those highly sought after brewers known around the world, this year's festival will include:
Cantillon (Belgium)
Hill Farmstead Brewery (Greensboro, VT)
Mikkeller (Copenhagen, Denmark)
Crooked Stave (Colorado)
To Øl (Copenhagen, Denmark)
Prairie Artisan Ales (Oklahoma)
8 Wired (New Zealand)
Perennial (Missouri)
The festival's choice of location for 2015 – Florida – has allowed some of that region's rising starts to also get involved. That's perfect timing, since Florida has become a hotbed for innovative beer makers.
Cigar City and Coppertail are two Florida breweries that made the list of top 100 breweries in 2015 by Ratebeer.com. Both will be at the Shelton Brothers Festival.
Being a Shelton Brothers affair, there'll be dozens more breweries showing up to the party. You can check out the full list here.
3. Because the Best Brewers This Side of Jupiter Will Be in One Place
While the beer, of course, is one of the main attractions of the show, so too are the brewers. And this year's traveling Shelton Brothers Festival promises to deliver in spades. The brewers in attendance in Florida include:
Jean Van Roy (Cantillon)
Shaun Hill (Hill Farmstead)
Urbain Coutteau (Struise)
Mikkel Borg Bjergsø (Mikkeler)
Cory King (Side Project)
Aside from taking the opportunity to spend time in sunny Florida, you'll also get to spend time with each brewer. At last year's Los Angeles festival, the lines were around the corner as people waited to talk with the brewers.
Each brewer takes the time to share his or her stories and knowledge of beer making. This is a once in a lifetime opportunity to get inside the minds of the makers of some of the greatest artisanal beer, cider and mead. Most people would have to spend months and countless dollars for a chance to meet these world-class brewers.
Yet here they are, heading to Florida on Oct. 16 and 17.
4. Because it's More than Just About Brewers; This is About the Beer
Because of the Shelton Brothers' unique relationship with brewers across the globe, festival goers will get their hands and taste buds on some of the rarest beers out there.
Think of this as the United Nations of beer festivals. International beers from Spain, Belgium, England, Quebec, Scotland, France, Brazil, France, Italy, New Zealand and beyond will rub elbows with US brewers (like Crooked Stave of Colorado and Florida breweries such as Funky Buddha and Green Bench).
Also, Cantillon will be bringing 1-year, 2-year and 3-year Still Iambics (in bag-in-a-box formats), giving festival goers the opportunity to create their own unique blends.
5. Because You Never Know From Year to Year Where This Festival Will Be
The Shelton Brothers Festival is a traveling beer fest. Its roots are embedded in the coast-to-coast craft beer community. This year, however, the festival lands in St. Petersburg, Florida.
The Brothers' choice in St. Petersburg represents their keen understanding of the growing beer community. St. Petersburg and nearby Tampa are burgeoning craft beer communities with more and more brew pubs and brewing populating neighborhoods.

What you need to know about the festival
This year's festival takes place at The Coliseum in St. Petersburg, FL, on Oct. 16 and 17. The Coliseum is heralded as the finest ballroom in the south and captures the look and feel of Florida. With plenty of parking, and located within walking distance of St. Petersburg's downtown and historic districts, it serves as the perfect spot for traveling beer lovers to set up shop for a weekend.
Want to learn more about what promises to be the best beer festival of 2015? Check out www.sheltonbrothers.com/festival now! VIP tickets have already SOLD OUT. General Admission Tickets are going quickly. Get yours before they're gone!