5 Tips to Host a Beer Tasting Party That Guests Will Remember
Published October 21st, 2021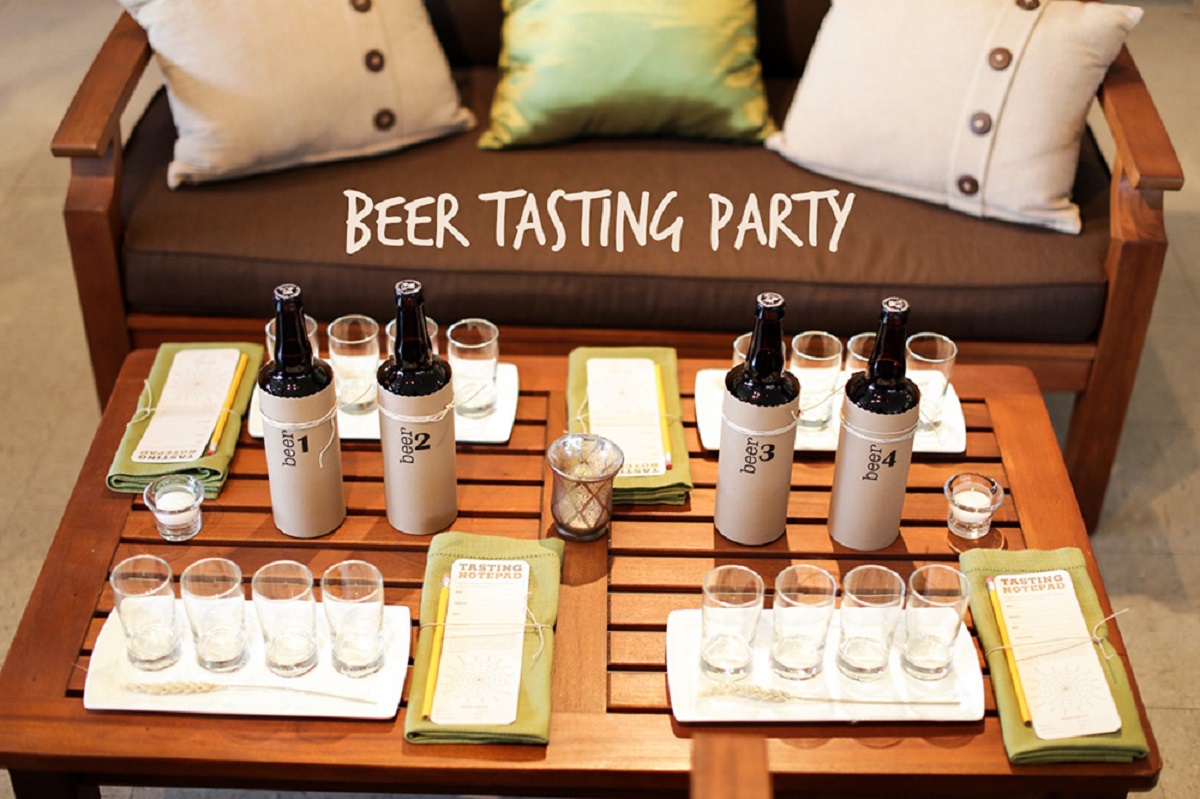 If you're like us, spending a night at a local brewery ordering flight after flight sounds like a lot of fun. You have the chance to sample all the different varieties on offer and have friendly debates regarding which beer is best. Plus, the very idea of being in the midst of all the knowledgeable craftsmen who actually brew the beer is enough to be every beer connoisseur's dream!
Once you've been to a few beer tastings, you have a pretty good idea of how it's done. Suppose you recently moved and wanted to show off your new home, a beer tasting party is a great alternative to a boring run-of-the-mill house warming party.
Here are five tips that'll make your at-home beer tasting party an event your friends and family won't forget.
Know your guests and their preferences
When you host any kind of party, you want to make sure you have something everyone will enjoy. That goes with beer, too. You'll want to make sure that the people you invite actually like beer and that you have the kind of beer they enjoy.
By knowing who will be in attendance, you'll be able to plan how the evening will go and what brews will be sampled.
Invite other knowledgeable beer aficionados
Your guests may have varying levels of beer knowledge, which is absolutely okay! A beer tasting party is a great way to introduce them to new flavors and brews. However, you may also want to invite other beer aficionados as well. Not only will they be able to bring craft beer that you may not have thought of, but they could also make recommendations to guests or share little known facts about brewing and beer itself.
The correct glassware isn't necessary
Did you know that each type of beer has a specific glass it should be served in? For example, an American pint glass is your all-purpose glass, but a tulip glass (or Belgian glass) is ideal for an imperial IPA, Belgian pale ale or a Scotch ale? When you think of all the different types of beer there are and how many glasses you'd need, it can be a lot!
The point being is that while it's great to have beer in its special glass, you don't have to fret too much about it. A good glass of beer is a full glass of beer!
Go in order
Unless you plan on sampling one variety of beer at your party, you need to be mindful of the order that you're serving and tasting the beer. Ideally, you'll want to go from the lightest variety to the darkest. You don't want to ruin your palette by sampling a stout before trying the IPA!
The ideal order should be light, dark and then sour. Sour beers should always be served at the end because that sourness will definitely alter the flavor of what you taste next!
Don't forget to cleanse the palette
In between glasses, you'll want to have a palette cleanser available for your guests. We suggest sparkling water and perhaps a bite to eat like a cheese tray or crackers. The name of the game here is to wipe the slate clean so that your guests will be able to taste the next sample's flavor in its full glory!
Hosting a beer tasting party at your home is a great way to enjoy an evening with your friends while sampling the new and different brews. It's even better when you ask your guests to bring a six pack of their favorite craft beer for everyone to try. Just make sure to drink responsibly!