Bask in the Cask: 11 of America's Best Cask Ale Festivals
Published May 6th, 2016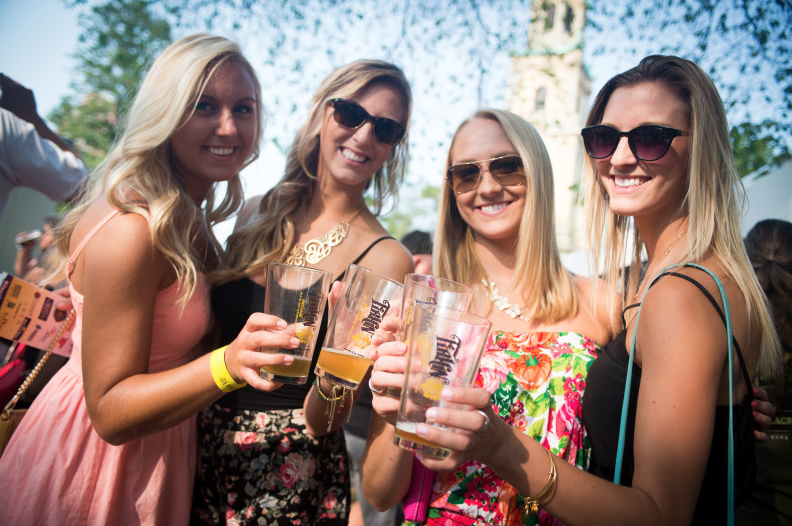 Where there's beer, there's reason to smile, right? That's why we go above and beyond to unearth some of this land's greatest beer fests – all for you to enjoy. That's why we're so excited to bring to you the best in America's Cask Ale Festivals, because while a "cask ale festival" is about the beer, there are some differences worth highlighting.
Beer Class 101: What is cask ale?
OK, class, listen up. If you're a fan of BeerFests.com, then you know that not all beer is created equal. Different styles; different ingredients; different processes. All of these things factor in to what you, the consumer, taste in your glass.
That's why we think it vital that you not only know the difference between cask ale and keg beer, but that you make your way to any one of these 11 awesome displays of cask perfection.
Cask Ale:
Also known as real ale, cask ale is made using traditional
methods for fermenting and storing beer. Unpasteurized, unfiltered,
and unlike any beer you'll find on the shelf or from a keg, cask-conditioned ales are known for their unique flavor profiles and light natural carbonation.
Firkin:
A small cask used for cask ales (smaller than a keg)
The final cask ask.
We've highlighted 11 of the most beloved and treasured cask ale festivals in the country, but we know there's more out there. Let us know where else beer lovers should flock to to get the best of real ale. Comment here or on social media.