Craft Beer and Wildlife are the Perfect Pair at Beer Fests in the Zoo
Published April 26th, 2016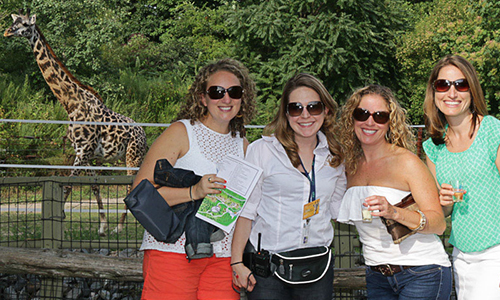 If you love beer, then you're no stranger to the wildlife that goes hand in hand with a night of drinking. Visions of Animal House are probably popping through your head right now. Toga! Toga!
But when we say here's your chance to "go drink with animals," we don't mean Jim Belushi (or your best friend Billy Bob). We actually mean you can drink with animals, thanks to beer fests held at zoos.
Beer fests at zoos is not an entirely new concept, but it seems as though not every craft beer lover knows of this untapped treasure. Imagine this:
You're sitting back enjoying a local microbrew – without a care in the world – when suddenly a full-fledged lion – The King of the Jungle – traipses toward you, and plops down just a few feet from you and your beverage.
One way to enjoy this type of scenario is to bring a cooler with you on your next African safari. But a more affordable – and safer – way to get that same experience is by checking out any or all of these top 10 beer fests at zoos.