How To Bring a Craft Beer Festival to Your Town
Published June 20th, 2023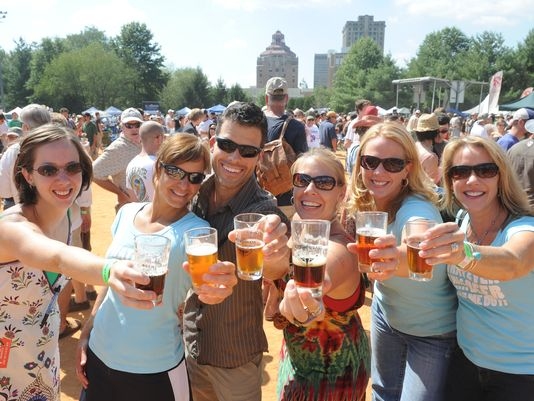 So you like craft beer, and you want to sample dozens of brews with some friends for a couple of hours… welcome to craft beer festivals! The rising popularity of local craft brews, and breweries has fueled the interest in sampling events across the country. If you think your town would be a great place to host the next beerfest, here are a few facts you should know.
A successful craft beerfest is all about the right timing. Its important to research the community for other events taking place that weekend. Many cities are packed with summer events... cultural fests, taste of fests, ribfests, food truck fests and yes, beer fests. By selecting a date that is not already packed with other events, you will set yourself up for success. One of the great things about craft beer is that it changes with the seasons so an event in the winter will have a strong showing of porters and stouts; while a summer event will feature more sessionable ales, IPA's and lagers. Once you have a date you can figure out …
The venue! The date & season will help determine your event's location. If it's warm, possibly a city park or field with plenty of trees is best. If its winter season, perhaps a sports complex or a fairgrounds expo hall would help you keep your guests happy. Always be aware of your guests needs and consider the parking situation, especially in suburban locations. Most importantly make sure that it will provide a safe experience for everyone.
So you like craft beer, but do others in your community? Something to consider is if the township/community is open to a craft beer experience. Is the local government friendly to craft beer? Are there craft breweries in town? Are the local bars reputable establishments? Without community support, you'll have a hard time with the legal logistics.
Permitting – State & local, temporary liquor licensees, the three tiered system, BASSET certifications! Alcohol laws have hardly changed since Prohibition, so you need to spend some time determining the required steps at a local level (this is where community support comes in) as well as at the state level. Keep in mind that you are just one of the hundreds of events where alcohol is part of the experience. So be sure to start this process with plenty of lead time.
Ticketing – Every beer fest starts with the first ticket sale. BeerFests.com, offers the first and only ticketing service tailor made for craft beer events. Working with many festivals across the country, including several first-year beer fests. You can start selling tickets online at BeerFests.com in minutes.
Once these details are in place, remember that this year there will be dozens of craft beer fests running throughout the country, all of which are trying to stand out and attract thirsty crowds. So what will make your beer fest special? What's your focus and will they translate to your community? Consider a themed event to focus your beer & brewery selection around. Ultimately, the goal is to create the best environment where guests will interact with like-minded people, meet some brewers, and sample lots of new brews!
If all this sounds very daunting, we're here to help you bring your beer fest ideas to life. We would love to hear from you.