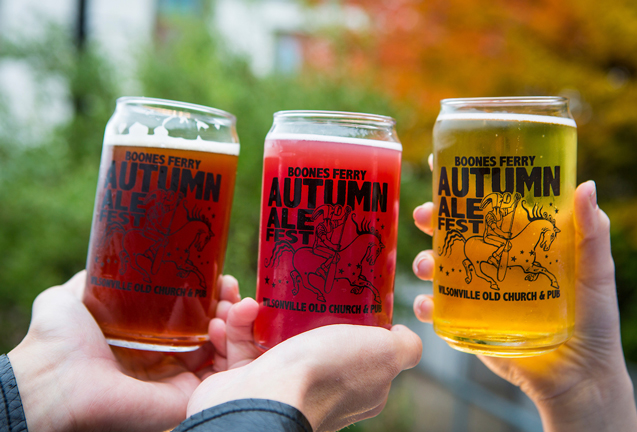 Boone's Ferry Autumn Ale Fest
McMenamins Old Church & Pub
Wilsonville , Oregon, USA
Sidebar menu
Are you the organizer?
Organizers who claim their beer fest can update the listing's details, sell tickets, add photos and more.
Upcoming Dates
There are no upcoming dates but check back soon.
Additional Details
Get ready for the highly anticipated return of the Boone's Ferry Autumn Ale Fest, now in its ninth year, bringing you a remarkable selection of big, hearty beers and ciders that perfectly embody the essence of the season. Don't miss out on this extraordinary event that celebrates the flavors and spirit of autumn. Indulge in a curated lineup of 12 exceptional beers and 4 delicious ciders from McMenamins, a name synonymous with quality and craftsmanship. As the event unfolds, brewers compete in the War for the Oar, vying for the prestigious title. Witness the excitement as the winning brewer is crowned, adding an extra layer of anticipation and thrill to the festivities. To further enhance your experience, immerse yourself in the lively atmosphere with live music performances from 4-6pm, adding a rhythmic backdrop to your tasting journey. Additionally, take advantage of the Brewery Tours, available every hour from 1-5pm, offering an insider's glimpse into the art of brewing.