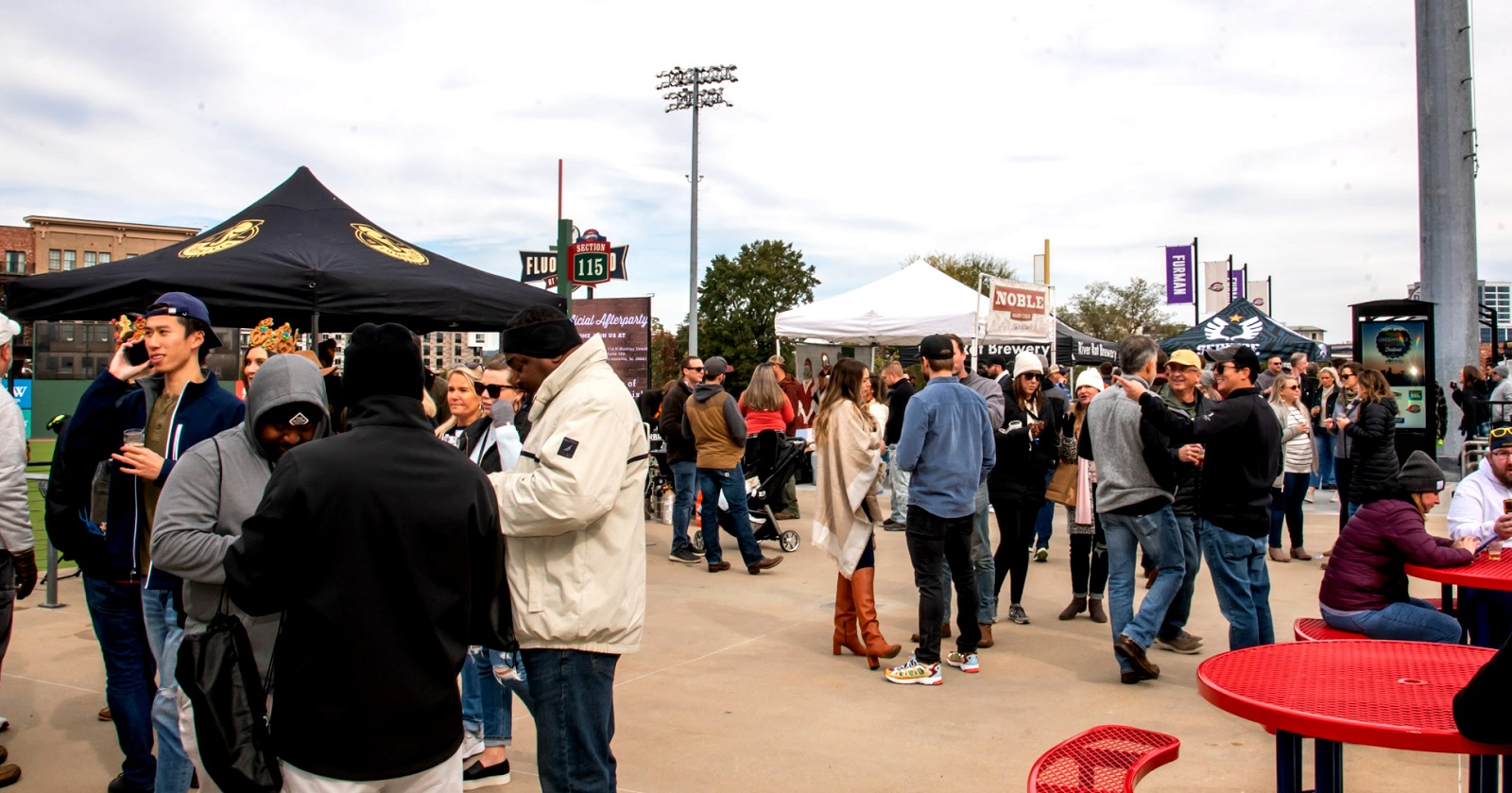 Greenville Craft Beer Festival
Fluor Field
Greenville, South Carolina, USA
Sidebar menu
Are you the organizer?
Organizers who claim their beer fest can update the listing's details, sell tickets, add photos and more.
Upcoming Dates
There are no upcoming dates but check back soon.
Additional Details
The 10th annual Greenville Craft Beer Festival is set to take place on October 21st, 2023 at the iconic Fluor Field. Prepare to indulge in a wide array of flavors with over 100 different beers meticulously curated from renowned breweries. Sip on craft brews ranging from hoppy IPAs to smooth stouts, ensuring there's something for every beer enthusiast. Immerse yourself in an atmosphere brimming with live music, creating the perfect backdrop as you sample and savor your favorite brews. Get ready for a day filled with endless fun, including engaging activities, interactive exhibits, and delicious food options to enhance your festival experience. Whether you're a seasoned beer connoisseur or a casual enthusiast, the Greenville Craft Beer Festival guarantees an unforgettable celebration of craftsmanship, community, and of course, exceptional beer. Don't miss out on this milestone event that has become a beloved tradition within the Greenville community and beyond.