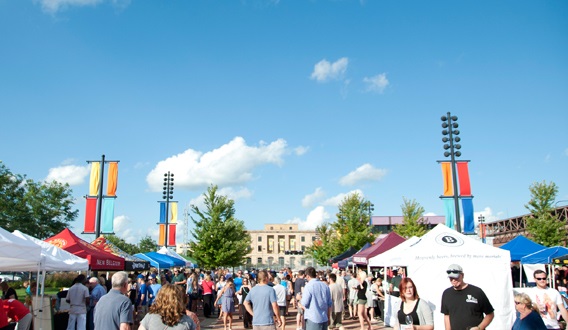 Stem & Stein Food, Beer & Wine Fest
RiverLoop Expo Plaza
Waterloo, Iowa, USA
Sidebar menu
Are you the organizer?
Organizers who claim their beer fest can update the listing's details, sell tickets, add photos and more.
Upcoming Dates
There are no upcoming dates but check back soon.
Additional Details
Stem & Stein: Cedar Valley's Top Summer Tasting Event! Join us downtown for an unparalleled craft beer and wine experience. Discover an impressive array of local and international brews and wines from diverse vendors at this must-attend gathering. General festival admission grants you access to samples from over 40 breweries and wineries, accompanied by a special commemorative tasting glass. Don't miss out on this premier event!