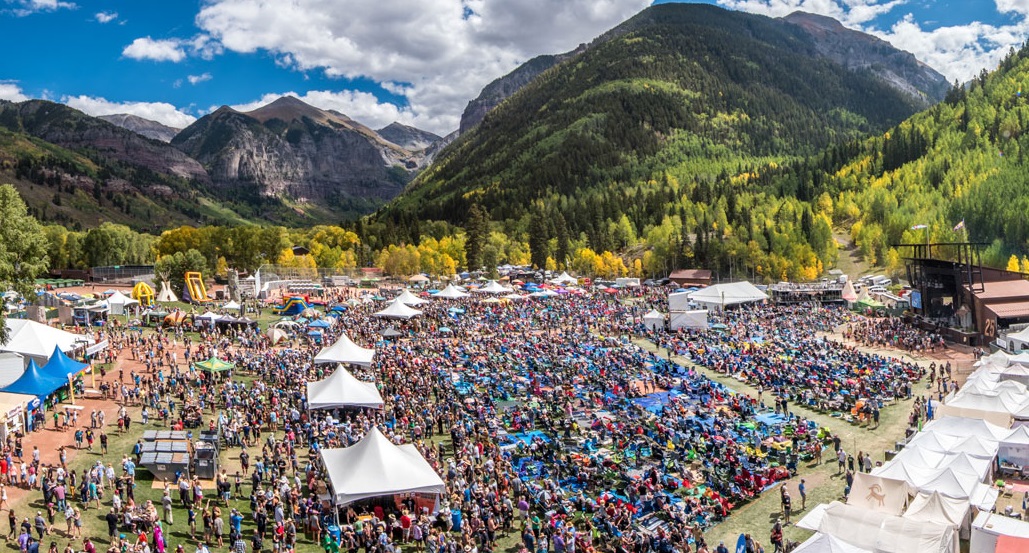 Telluride Blues & Brews Festival
Town Park
Telluride, Colorado, USA
Sidebar menu
Are you the organizer?
Organizers who claim their beer fest can update the listing's details, sell tickets, add photos and more.
Upcoming Dates
There are no upcoming dates but check back soon.
Additional Details
Renowned as one of the most scenic and intimate music festivals in the country, Telluride Blues & Brews Festival is located in the world-famous mountain town of Telluride, Colorado. The multi-stage celebration of music and craft beer offers an eclectic mix of live blues, funk, indie, rock, jam-band, gospel and soul performances accompanied by some of the best craft breweries in the country. The Festival also features kids activities, cozy late night club shows, free morning yoga sessions, local and regional food and craft vendors and so much more. Set at the beginning of the golden fall season, Telluride boasts a number of unique outdoor activities, including hiking, mountain biking and a free gondola between the Town of Telluride and Mountain Village.