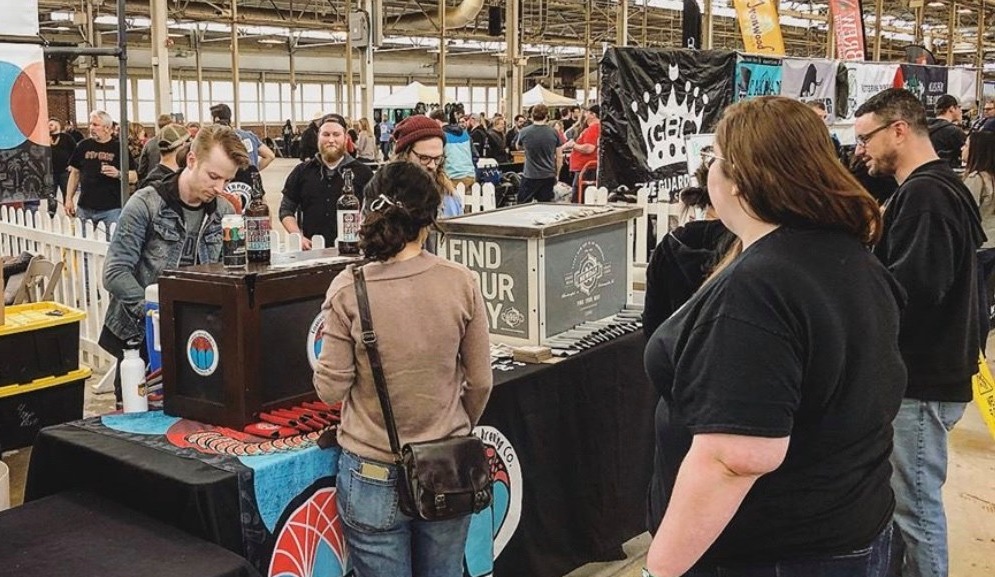 Brewers of Indiana Guild Winterfest
Indiana State Fairgrounds - West Pavilion
Indianapolis, Indiana, USA
Sidebar menu
Are you the organizer?
Organizers who claim their beer fest can update the listing's details, sell tickets, add photos and more.
Upcoming Dates
10

February 2024

1:00pm - 6:00pm
Additional Details
Join the nonprofit Brewers of Indiana Guild for our annual winter fundraiser, Winterfest, Feb 10th, 2024 from 1:00 – 6:00 p.m. at the Indiana State Fairgrounds West Pavilion in downtown Indianapolis. Sample hundreds of beers, ciders, and more brewed by dozens of Hoosier breweries while enjoying local food, shopping, games, and more. At 1 p.m., Early Entry ticket holders will receive a limited edition taster glass to enjoy an hour of first dibs on beers from 80+ participating Hoosier breweries and guests, with a smaller crowd size and shorter lines. Early Entry guests will also receive a limited edition Winterfest pint glass upon exit.

General Admission ticket holders may enter at 2 p.m. and will also receive a taster glass good for as many 3 oz. pours of local beer, mead, and cider as they can responsibly drink..

Designated drivers can enter at the same time as the rest of their party and will enjoy unlimited non-alcoholic beverages from DD vendors.

The event will also feature cask ales! No refunds or exchanges. This is an all-weather (rain, snow, sleet, or shine) event.