Ticketing & Beyond
BeerFests.com® has the technology, team, and experience that helps beer fests maximize ticket sales, manage massive crowds, and grow their events.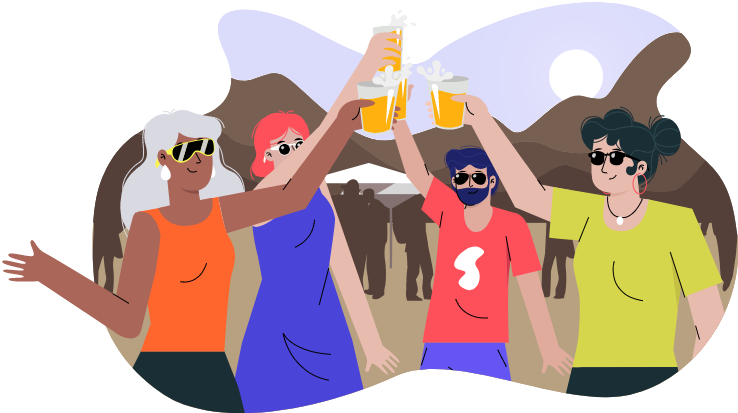 Tried-and-true






1,000+
Beer Fests served
nationwide
2,000,000+
Unique visitors
reached each year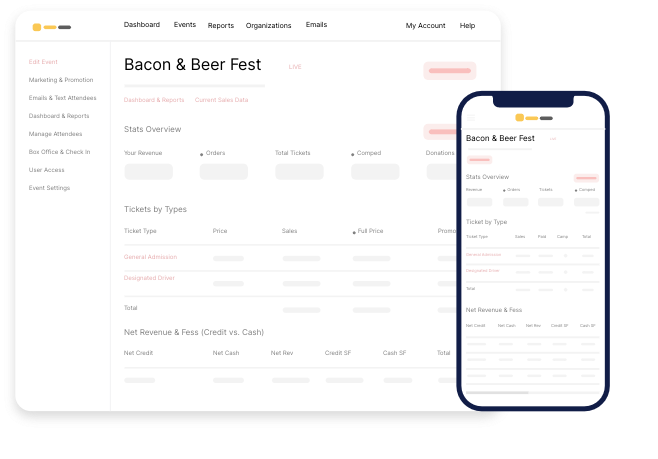 A powerful platform that's easy to use
Gain complete control of your ticket sales and manage every part of your beer fest ticketing operation in real-time directly from your BeerFests.com® admin portal.
Available on desktop, tablet, or mobile phone, you can create your event, edit pricing, and monitor sales and inventory. Anywhere & anytime.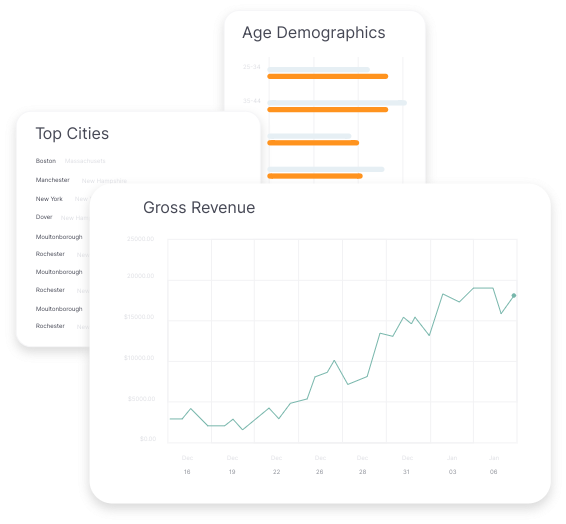 Real-Time Insights & customizable reporting tools
BeerFests.com® empowers you to make better decisions with a wealth of real-time reporting data. Conduct an overall event audit and ensure your event is tracked with in-depth reports, ticket sales analysis, and critical financial data.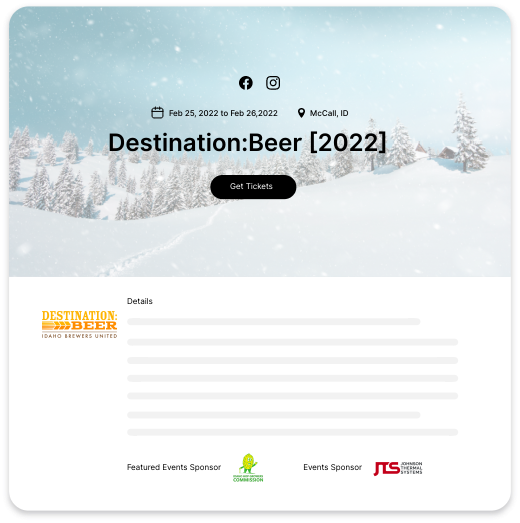 Your ticketing, your brand
First impressions are essential. Sell tickets on dynamic, engaging ticketing pages that match the look and feel of your brand. Our template design wizard makes it easy for you to customize your event pages quickly, even if you have no programming knowledge.
Ad space on every print-at-home ticket may be customized for you to sell to sponsors and affiliates.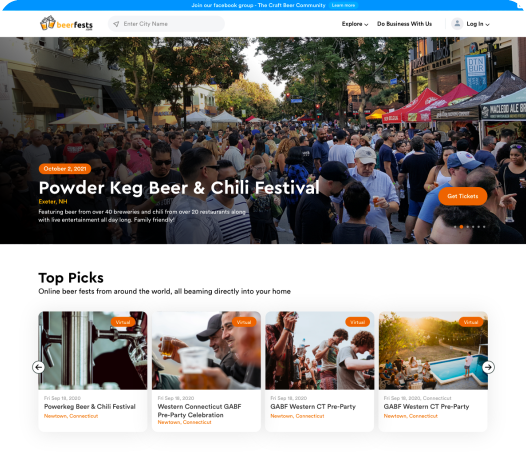 Reach more beer drinkers, sell more tickets
BeerFests.com® is an event discovery platform that curates and recommends beer fests to thousands of visitors across the U.S. You'll get featured placement on our website and priority placement in our newsletter.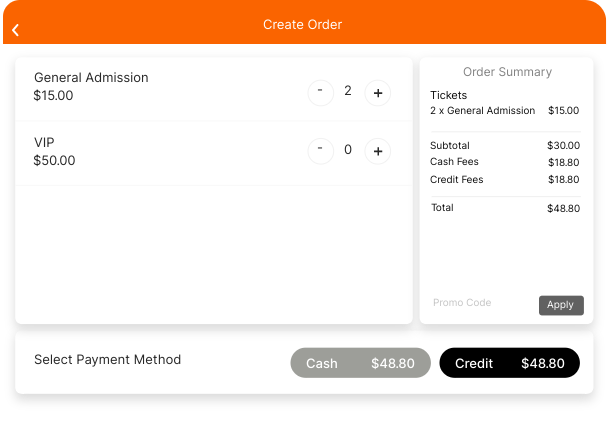 On-Site & Entry Management
Quickly turn any mobile device into a robust mobile box office with our effortless point-of-sale (POS) system and our lightning-fast check-in capabilities with our FREE IOS app.
Features in Detail
You'll get the full power of our innovative product and first-class service from our experienced team, all included in the service fee.
Unlimited Events & Tickets
Detailed Reporting & Analytics
Coupon Management Tools
Email & Text Attendees
Upsell Merch and Packages
Accept Donations
Add Questionnaires & Waivers
Unlimited Comp Tickets
Event Marketing
Highlight Sponsorships
Ticket Scanning App
Box Office App
Design Customization
Inventory Tracking
Advanced Scheduling Options
Social Media Integrations
Embeddable Widgets
Attendance Wait List
Unlimited Staff Accounts
Custom Service Fees
Affiliate Tracking
3rd Party Integrations
Daily Sales Recaps
Hands-On Demos & Training
Dedicated Account Manager
Live Phone & Email Support
Advanced Payouts
3.0%

$1.59
Per Paid Ticket + Credit Card Processing
Free for free or RSVP events
No monthly subscriptions or minimums
Simple Pricing
You can pay the fees or avoid fees by passing them to attendees.
PRO ADD ONS
Take Your Beer Fest to the Next Level
We offer unique features to take your beer fest to the pro level, depending on your use case.
On-site Staffing
We provide on-site staffing to train and assist your team with Entry and Box Office operations.
Volunteer Management
We assist with recruiting, coordinating & making sure your volunteers are in the loop before the doors open.
Device Rentals
Rent ticket scanning devices and hotspots for your venue and events.
Turnkey Beer Fest Solution
Hire us to develop, plan, host, and execute a successful beer fest in your community.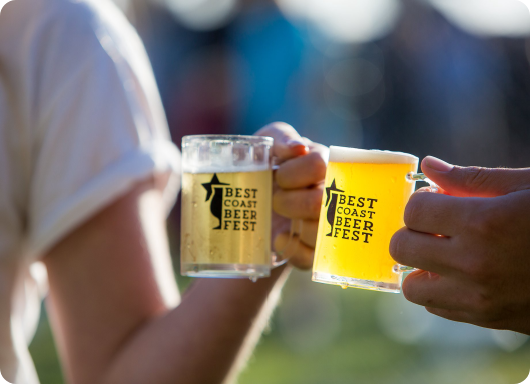 A true beer fest ticketing partner
BeerFests.com® is not your ordinary event management software company. We're a ticketing partner that's in your corner. We are a small yet mighty team of event experts who can help take your beer fest to the next level and ensure your attendees have an unforgettable experience. We have all the services you need to get more folks at your beer fest and keep them happy all day long, from event operations to client services to ticket buyer support.
What Our Clients Say
Don't just take our word for it. Our clients love BeerFests.com®.
In all honesty, we wouldn't be able to do this without BeerFests.com®. They have really become an extension of our team. We appreciate their dedication, personal support, and expert beer fest knowledge. If you need a fundraiser or for-profit event involving beer, BeerFests.com® is your optimum choice.
BeerFests.com® is great to work with and has always been there if we needed anything. As we look to the future, we can trust they'll continue to grow with us. Other ticketing providers do not stand up in terms of the features and support we need. You can't find that type of service anywhere else.
Let's See What
We Can Brew
Together!