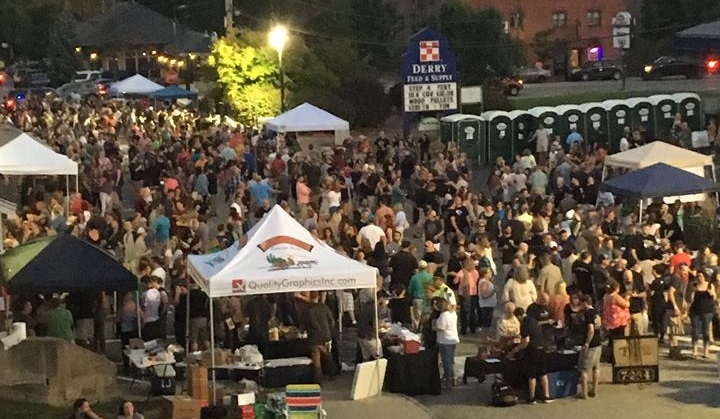 Derry After Dark Brewfest
Downtown Derry
Derry, New Hampshire, USA
Sidebar menu
Are you the organizer?
Organizers who claim their beer fest can update the listing's details, sell tickets, add photos and more.
Upcoming Dates
21

September 2024

5:30pm - 9:00pm
Additional Details
Derry after Dark is a collection of a dozen eateries, around 40 breweries and handful of small business/non-profit organizations converging on Manning street one Saturday night a year for the biggest block-party Derry has ever hosted. Derry After Dark coincides with Derryfest, giving Derry an incredible day of getting out, supporting business and being a community.