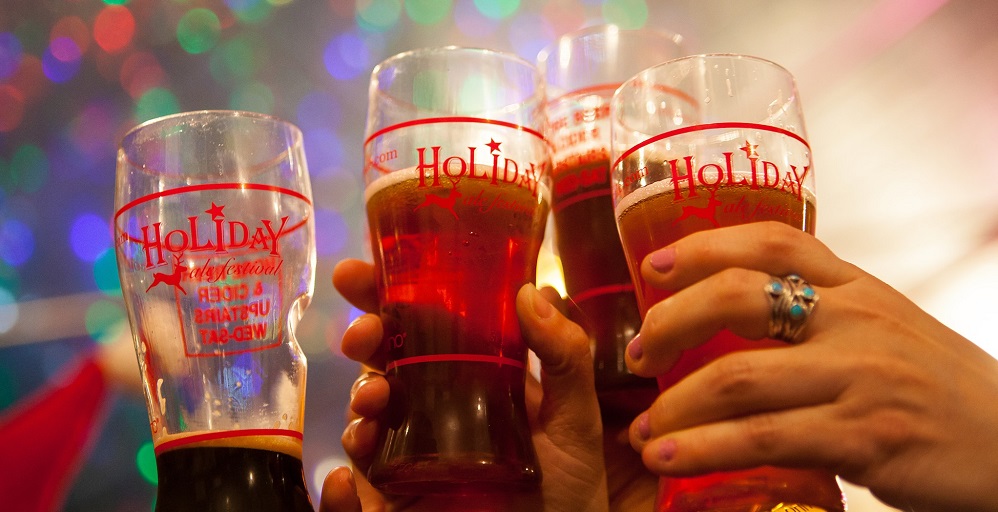 Holiday Ale Festival
Pioneer Courthouse Square
Portland, Oregon, USA
Sidebar menu
Are you the organizer?
Organizers who claim their beer fest can update the listing's details, sell tickets, add photos and more.
Upcoming Dates
There are no upcoming dates but check back soon.
Additional Details
This event is still tentative based on the state of COVID-19. The 2021 Holiday Ale Festival will serve up 50+ craft beers & ciders, all of which are created specifically for the event. The festival also offers a collection of specialty and rare beer tappings. Despite being held outdoors during one of the coldest months of the year, attendees stay cozy and warm under clear-topped tents fueled by gas heaters. Ugly Christmas sweaters encouraged! Portland's lighted Christmas tree serves as a festive and colorful centerpiece for this holiday tradition. The purchase of an entry package is required to enter the venue. Tickets will hopefully go on sale in the fall of 2021. This event is for 21+.