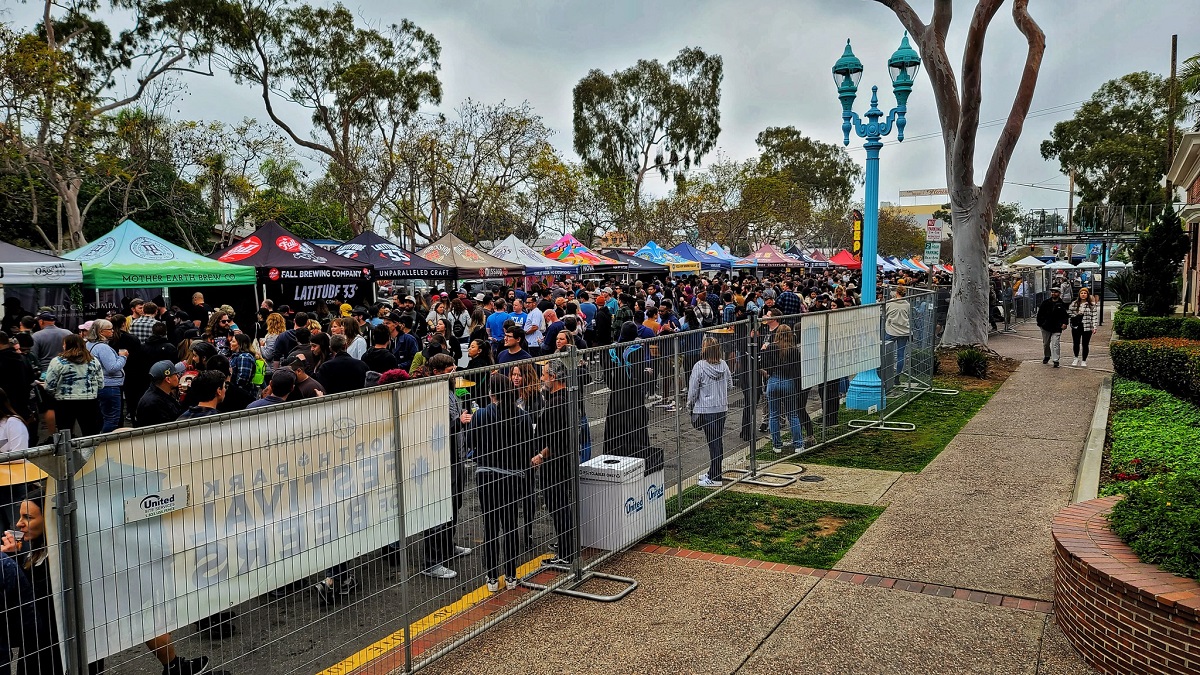 North Park Festival of Beers
Lafayette Hotel
San Diego, California, USA
Sidebar menu
Are you the organizer?
Organizers who claim their beer fest can update the listing's details, sell tickets, add photos and more.
Upcoming Dates
06

April 2024

12:00pm - 4:00pm
Additional Details
Get ready for the highly anticipated return of the 15th annual North Park Festival of Beers, happening on Saturday, April 6, 2024. This event promises an incredible experience for beer enthusiasts and entertainment seekers alike.

With your ticket purchase, you'll gain access to an extensive beer sampling extravaganza featuring over 50 renowned craft breweries. Immerse yourself in a world of unique flavors and discover your new favorite brews.

But the fun doesn't stop there! Live music will grace the stage, setting the perfect backdrop for your beer-filled adventure. Enjoy the vibrant tunes as you savor each sip.

Indulge your taste buds with a variety of delectable food options available from local vendors. In addition, explore a wide range of craft vendors offering unique and handcrafted products.

Make the most of your Saturday afternoon by joining us in the vibrant neighborhood of North Park. This event is designed to provide an unforgettable experience in a lively atmosphere.

Secure your tickets to ensure your spot at the 15th annual North Park Festival of Beers. Don't miss out on this opportunity to immerse yourself in a day filled with beer, music, delicious food, and an all-around fantastic time in North Park!