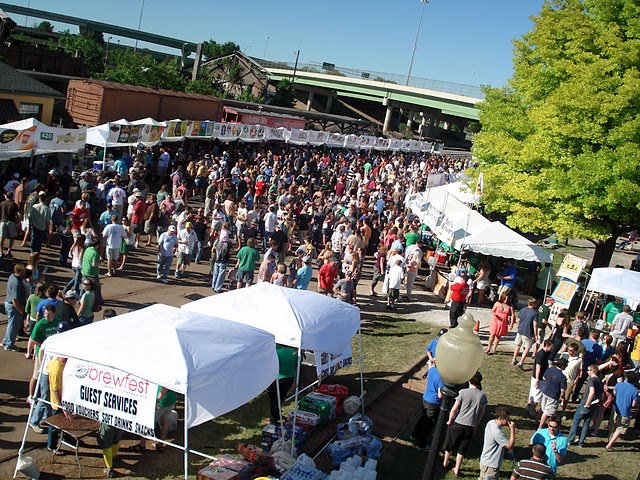 Rocket City Brew Fest
Historical Huntsville Depot and Roundhouse
Huntsville, Alabama, USA
Sidebar menu
Are you the organizer?
Organizers who claim their beer fest can update the listing's details, sell tickets, add photos and more.
Upcoming Dates
There are no upcoming dates but check back soon.
Additional Details
The Huntsville Chapter of Free The Hops proudly presents the 8th Annual Rocket City Brewfest! Free the Hops is the all volunteer organization whom provide this weekend long event dedicated to our favorite adult beverage, Craft Beer! We gather the BEST craft beers available in the Alabama markets, pair it with great local food vendors, and entertain you with local and regional musical acts. Each year we host this event in the Historic Huntsville Depot and Roundhouse grounds found at 320 Church Street, in Huntsville Alabama. Our two sessions, offer up the same great brews, but two different vibes to this rain or shine outdoor festival. With an emphasis on local and regional breweries, we put your tastebuds to work enjoying all that this growing craft beer culture has to offer! A lot has changed since FTH first introduced this event in 2009. After we successfully changed the initial prohibitive laws against beer in Alabama, Huntsville has become the unofficial beer capital of Alabama with 8 local production breweries and 1 nano-brewery, and 30+ more brewers/breweries brewing here in the state! Regional breweries and brewpubs are opening all across the state, due to the impact of the laws changed by FTH. Since then, the Alabama Brewers Guild has formed to carry on the 'good fight' in making Alabama Brewery friendly. Free The Hops is now dedicated to supporting the ABG with a portion of our funds raised and to providing education to all interested in helping us GROW craft beer culture here in Alabama!