What's the best type of tasting glass to use for a beer festival?
Published March 17th, 2017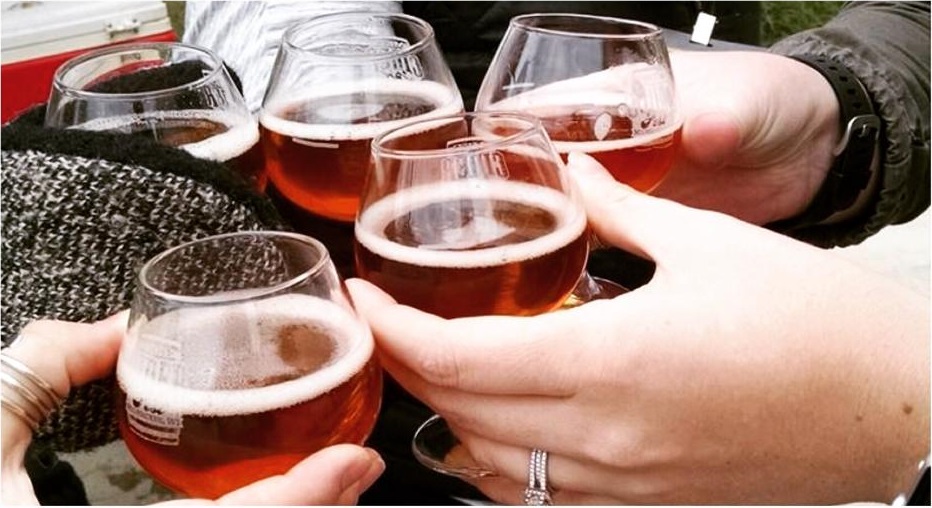 There has been some debate by fest organizers regarding the best type of tasting glass to use. There are many factors that play into that decision, but the most important ones are: cost, style and size.
For most of its events, BrewFest Partners uses a US Pint glass, a.k.a. shaker glass, with the event logo and 3 oz. pour line printed on the glass, for the following reasons:
Brand Impressions: What better way to represent your festival brand (and that of a sponsor's) than to give all of your attendees a pint glass sporting a multi-color logo(s)? The attendees will see this as something of great value as compared to a glass cup or small taster.
Sponsorship Opportunity: The second side of the pint glass has enough real estate to place sponsor(s) logos on it. This is a good way to offset the cost of your festival and enhance your revenue stream. Remember, your attendees will be reusing this glass frequently thus giving your sponsor more impressions.
Re-use and More Brand Impressions: We find that event-goers are more likely to use a pint glass at their home for all beverages well after the festival is over. The small 5-7oz. tasters are more likely to be stored in a cupboard and less likely to be used ever again by the event-goer. This is a huge missed opportunity as far as gaining additional brand impressions.
Cost: Pint glasses cost between $1.15 - $1.30 each, delivered, with up to 5-color printing. These pints are the most mass-produced drinking glass size in the world; therefore, the pricing is less than most glass tasters. We buy these glasses directly from a glassware decorator to get the best pricing.
Glass vs. Plastic: Let's face it - plastic cups do not give the craft beer drinker the best tasting experience. High quality beer just tastes better out of a glass. We understand that some venues do not allow glass on premise, and in that case, you must use plastic. We have found a supplier of a plastic pint, but printing is limited to one color.
Attendee consumption: My own antidotal evidence suggests that the small taster glasses encourage over-consumption. Experiment on your own. I believe you will find that you will consume more beer faster from a smaller, lightweight taster glass than you will from a heavy pint glass. Of course, this comes down to getting compliance from your pourers to abide by the 3 oz. pour line. After all, it's a tasting event and not a race.